Canada Maps » Maps of Canada's Cities » Quebec City Map
City Map of Quebec City, Quebec, Canada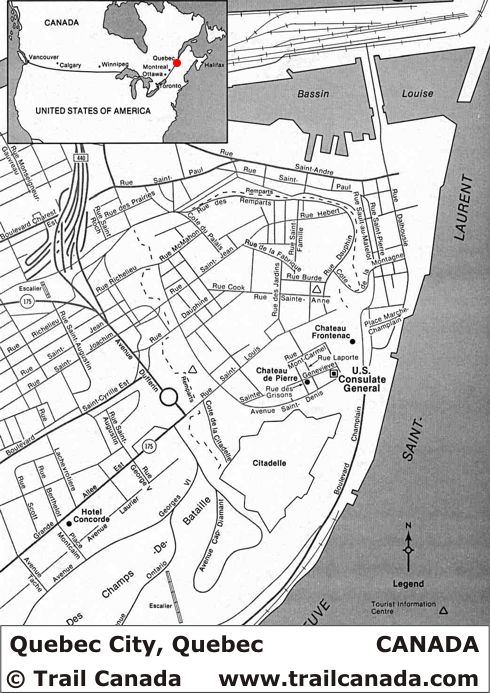 More Quebec Maps
Quebec Canada Travel Web Sites
» Quebec Photos Canada
Photographs of Quebec. Quebec city, Montreal and the great St. Lawrence River
» Trail Canada guide to Quebec City
Trail Canada's travel guide introduces the city of Quebec.
» Canada Rental Car in Quebec Car Hire
Quebec car hire and rental in Quebec Canada. Excellent discount prices for rentals across Quebec.
» Quebec Hotel and Accommodation in Canada
Hotels to hostels in Saskatchewan. Find a place to stay in Quebec that suits you.
» Travel to Canada with Trail Canada
Trail Canada is the most popular Canadian travel guide with maps, photos, car rental, discussion forum and travel help.
Buy maps of Canada from Amazon.co.uk: